Wildlife in the Wetland – Michigan FlyCatcher
Phoebe, Kingbirds and Willows, Oh My!
Sayornis Phoebe
The Flying Insect Flycatcher
Late one humid summer afternoon in a Michigan Wetland, in the hidden forest of Jimme', I saw small olive green-ish, yellowish bird land on a dead, moss covered tree branch; under the canopy of a willow tree. I slowly raised my camera and snapped a photo. I was approximately 20 feet distance and to my amazement, the FlyCatcher paused and looked directly at me. It had lived up to its legendary name "catching insects", holding a green and yellow grasshopper in its beak; which also gave the Flycatcher a typical portrait pose for this shot.
Michigan FlyCatcher
Grey covets, grey tail, grey head, grey ear line feathers, greyish white chin, yellow chest, grey breast, black legs, grey with white lined tail feathers.
NATURE ART GALLERY
Wildlife in the Wetlands Art Related Resources:
View the entire art collection gallery – Wildlife in the Wetlands
Read about the careful art handling process – Art Process, Shipping & Handling
Nature Photography by Ike Austin – Michigan
Photography that is Therapy for the Soul
Michigan Birds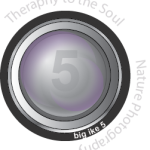 Nature Photography by Ike Austin – Michigan
Photography that is Therapy for the Soul 
Michigan Birds
National Geographic
2011 Editors Choice Winning Photo
National Geographic 2011