Michigan's White Winter Wetlands Covered in Snow
Ike Austin – Photography that is therapy for the soul
"Michigan White" –  Winter Wetlands Covered in Snow
White skies, white trees, white bark, white branches, white bush, white shrubs, white cattails, white grasses, white woody plants, white plants. White landscape, white evergreens, white maples, white oaks, white dogwoods, white black spruce, white forestry.  White meadow, white sedge, white bogs, white fen, white rushes, whites edges, white rivers, white lakes, white streams. White lowlands, swales and dunes, white basins, willows, white berry, white prairie, white sand. White floodplains and white islands.  White water, white ponds, pure white snow, pure white scenery, now that's pure in its visual form, that's nature's definition of pure white, now that is "Nature White."
A fresh quilting of white snow is a sight that  can capture your attention. If you are lucky enough to be standing in the right place, and just happen to be facing the right perspective, you may experience a feeling of presence, a presence of a higher form of life.
The pure white snow, clean fresh air, untouched by mechanical disruption… and only then will…..the soul, when it engage pure silence, is recharged —ThirdSon and the River's Sky
Lesson's from Nature
There are times I nearly loose faith in mechanical man who actions change the pure snow to dirty-white. Then, after encountering a scenery of white purity, as defined by nature, in the form of pure white snow, facing unblemished white landscapes, my faith is renewed. Despite the stress that will proceed our personal lives, we are encouraged at such a site, because nature confirm's that we can, and we will renew. And being newly reinvigorated, we return once again to pure white thought of an unpolluted mind.
Nature Speaks in Season
Nature speaks in spring, nature speaks during summer and fall, nature speaks in winter. Nature speaks during the falling snow, yes, Nature Speaks in Silence.
Beauty of Nature White 
Nature has a lot to say about true purity, nature has its own definition of white, to learn the true meaning, one must quiet the soul to hear the silence that speaks to the mind. Blanketing the landscape in white manna, that glides down from heaven called snow,  to replenish the wetlands, rivers, lakes and streams, and for a few standing close, their minds are renewed, their souls replenished by white winter wetlands, layered in a white quilting of snow.
Many snowy covered wetlands present an opportunity to provide needed therapy to the soul and at the same time, take your breath away with the white beauty that adorned the landscape with each of its white individually custom shaped white pearls that drift down slowly from the winter sky, each taking their place landing on a branch, a twig, a stem of a tree.
Wetlands in Michigan
White Winter Wonder Wetlands
Michigan Department of Natural Resources 
Check the Michigan Department of Natural Resources for Michigan Wetland Management, Learn More… DNR Michigan.gov Wetlands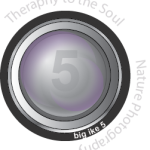 Nature Photography by Ike Austin – Michigan
Photography that is Therapy for the Soul 
National Geographic 2011 
Ed
ThirdSon and the River's Sky

ThirdSon and the River's Sky

As a kid, I spent an enormous amount of time down by the river. I was drawn like a magnet to the many sounds of nature that filled the air-the tides rumbling ashore, the faint call of seagulls echoing in the distant background. I would remain there all day under the pretense that I was fishing. I would walk the shores for miles, moving from one spot to the next. I later discovered that the sky above this river was alive. 
Read More 
Tags: michigan snow, michigan winter, snow in michigan, wetland nature photography, winter in michigan, winter michigan