Michigan Birds
Michigan Birds  –  Many Shapes, sizes, colors and groups. 
Many Coats of Colors
Michigan Birds; there are Michigan reds, blues and white birds of color. Grey birds, green birds and orange ones too. Yellow birds, yellow and black, yellow birds with blue. There are blue birds with blue wings, some others with blue caps and other Michigan birds are blue all over. Beige, with black tips, brown with black strips, and multicolored like the rainbow, big and small, mean and timid. Birds painted in a variety of colors from the tip of their beak to the end of their tail, nails and toe.
Shapes and Sizes
There are tall Michigan Birds, tall and skinny, big and fat. There are a plenty of small birds, tiny birds and minauture birds a squring about. Michigan has birds with giant wing spans over six feet wide, others with small spans only inches in length.  Some birds are fast, others slow, still some are swift can turn on a dime.
Michigan Birds   – Some Fly High, Others Low
Some Michigan Birds fly high others fly low. Some glide, others dive below.  Some ride the thermal waves others ride the wind. Some Michigan birds flap with a rapid motion while other birds clap as they flap.
Is it a Kettle of Hawks or a Rafter of Turkeys? 
Some Michigan birds stay alone, while others live in groups, called gaggles, brewds, flocks and fleets. Some birds travel in congregations, pods, volery or bevy of a crowd. A cast of Michigan hawks, a charm of darting finches, a cover of angling coot. A bevy of surfing quail,  siege of hunting herons, a clattering of chattering ravens, a party of noisy blue jays. Who have not seen a darting of dabbling ducks bobbing and waving, diving and dunking, and the gulp of cormorants atop the trees. A colony of gulls, a drum of gold finches, a loft of pigeons huddled close. Michigan hosts groups of swallows, and herds of swans or are swans called a bevy or bank? Let's not forget a Michigan all time favorite; the geese.  Are they called a group of gaggle or plump? classification of Michigan birds groups goes on and on.
There's a Michigan Bird shape and sized to fit every camera lens.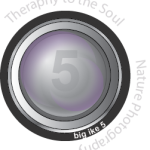 Nature Photography by Ike Austin – Michigan
Photography that is Therapy for the Soul 
Michigan Birds
National Geographic
2011 Editors Choice Winning Photo
Nature Photography by Ike Austin – Michigan
Photography that is Therapy for the Soul 
National Geographic 2011
——————————————————————————————————————————————————————————————————